Official Texas Historical Marker #10801 (dated 1980)
Now removed from cemetery and replaced with
Official Texas Historical Marker #18068 (dated 2012)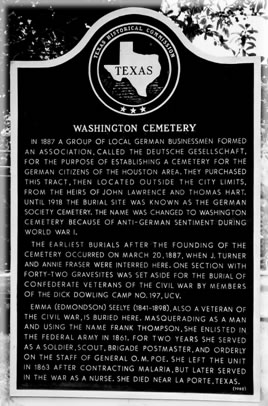 Washington Cemetery
In 1887 a group of local German businessmen formed an association called the Deutsche Gesellschaft, for the purpose of establishing a cemetery for the German citizens of the Houston area. They purchased this tract, then located outside the city limits, from the heirs of John Lawrence and Thomas Hart. Until 1918 the burial site was known as the German Society Cemetery. The name was changed to Washington Cemetery because of anti-German sentiment during World War I.
The earliest burials after the founding of the cemetery occurred on March 20, 1887, when J. Turner and Annie Fraser were interred here. One section with forty-two gravesites was set aside for the burial of Confederate veterans of the Civil War by members of the Dick Dowling Camp No. 197, UCV.
Emma (Edmondson) Seelye (1841-1898), also a veteran of the Civil War, is buried here. Masquerading as a man and using the name Frank Thompson, she enlisted in the Federal army in 1861. For two years she served as a soldier, scout, brigade postmaster, and orderly on the staff of General O. M. Poe. She left the unit in 1863 after contracting malaria, but later served in the war as a nurse. She died near La Porte, Texas.
(1980)

The Deutsche Gesellschaft von Houston was founded in 1875, not 1887. It appears in the 1877 Houston City Directory, stating that it was organized in 1875. The original seal of the Deutsche Gesellschaft shows the founding date of March 27, 1875.(1) The corporate seal being used in the 1940s shows both the founding date of March 27, 1875 and the reorganization date of July 10, 1918.(2) The cemetery renewed its charter in 1900 and 1922; the 1918 name change did not require a new charter.
Deed to Chas. Erzt and Fred Sauer for Lot B-87, dated 10 February 1893.
Deed of Perpetuity to Mrs. Gladys B. Schweikart for the Henry Koenig Lot C-97 E½, dated 8 May 1946.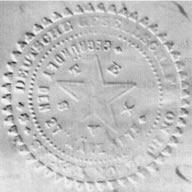 Deutsche Gesellschaft von Houston
Gegründet den 27 März 1875
German Society of Houston
Founded March 27, 1875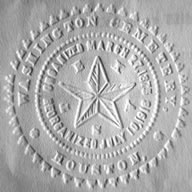 Washington Cemetery – Houston
Organized March 27, 1875
Reorganized July 10, 1918
The Deutsche Gesellschaft was not founded "for the purpose of establishing a cemetery." The actual charter, as filed with the Texas Secretary of State in 1879, was for 20 years as a corporation whose objects were "the support of benevolent and charitable undertakings, to wit: to promote morals, to render mutual assistance in case of sickness, distress, and misfortune, and to bury the dead." "To bury the dead" was only one of several purposes, and that is not the same as establishing or operating a cemetery. The Deutsche Gesellschaft existed for twelve years prior to establishing the cemetery.


Annie Fraser was not buried here on 20 March 1887. According to her headstone as recorded in 1958 (now missing), Annie Fraser, daughter of Thomas and Annie Fraser, was born on 20 March 1887 and died at age one year 10 months. Cemetery records show Annie Frazier, age 2, buried 24 January 1889; city death records show her age as 22 months at death on 22 January 1889.


WCHT has been also unable to verify the burial of a J. Turner in March 1887. Cemetery records say she was one year old. In 1958 there was a headstone (now missing) for a one-year-old Annie Turner, 12 February 1886 - 9 April 1887. It is believed that her father was Robert James Turner, but no record of her baptism or burial has been found at First Evangelical Church (though baptisms are recorded there for seven of Robert Turner's children, born 1888 - 1900). There is a city death record for Annie Turner on 9 April 1887, but no Turner near 20 March. It appears that the cemetery burial record is wrong by three weeks.


Cemetery records indicate burial of another person on 20 March 1887 - a 3-year-old daughter of Ernst Zeidler. Ernst Zeitler was one of the 24 charter members of Trinity Lutheran Church, which broke away from First Evangelical Church in 1879. Trinity baptism and burial records show that Pauline Ottilie Zeitler, daughter of Ernst Zeitler and Pauline Gottschalk, was born 24 February 1884, was baptized 4 May 1884, and died 30 March 1887 at age 3 yr. 1 mo. 5 dy. of "congestion of brain," and was buried 31 March 1887. She appears in the Galveston Daily News weekly mortuary report (City of Houston death records) as "March 30 - Mr. Sidler's child, female, age 3, congestion of brain." Thus, Pauline Ottilie Zeitler, buried 31 March 1887, appears to be the first burial in the new cemetery. The next burial confirmed from city death records is Earle Collins, and even there, the cemetery record shows burial on 4 April 1887, age 2, and the city death record shows death on 5 April 1887, age 4.


Dick Dowling Camp No. 197, UCV does own 42 gravesites, but they are not in one section. Twelve grave spaces are together in Section A, and the other 30 are together in Section G, at the opposite end of the cemetery.


"Sarah Emma (Edmondson) Seelye" [add Sarah] was a Canadian who began cross-dressing and using the name "Franklin Thompson" [not Frank] in Canada a couple of years before the war. "He" was living in Michigan and selling bibles when the war broke out, so joined up like any other red-blooded "male," enlisting in the 2nd Michigan Infantry. In her hometown in New Brunswick, she is known as Sarah, but most sources here call her Emma. Most of her biographers give her maiden name as Edmundson or Edmondson, but she shortened it to S. Emma E. Edmonds when she wrote her famous book, Nurse and Spy in the Union Army: Comprising the adventures and experiences of a woman in hospitals, camps, and battle-fields, in 1864-65.


Franklin Thompson served under Colonel [not General] Orlando Metcalfe Poe. In her book, Emma refers to him as Colonel Poe. According to his biography in Generals in Blue (similar text at Wikipedia), Poe was Colonel of the 2nd Michigan Infantry. He was appointed a brigadier general on 29 November 1862, but the appointment was not confirmed by the Senate, and on 4 March 1863, he reverted to his regular army rank of captain of engineers. Emma/Franklin deserted on 19 April 1863. Therefore Poe's highest rank at the time of Emma's service was Colonel.